Margins is a blog that highlights bits from articles, podcasts, and books. It's for those who are curious about a range of fields. And it's a way of providing edges around all the information on the web. By annotating and gathering, Margins functions as my way to log what I want to remember.
Posts range from short links and excerpts to longer collections of reading notes from books. You can subscribe to the RSS feed to keep up with new posts.
Author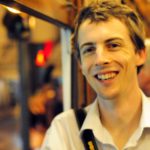 Andrew Spittle is a Happiness Engineer at Automattic, where he's worked for over 8 years. He's an avid reader and graduated from Whitman College with a degree in Political Theory while also studying history, education, and Classics. He's as content reading a recent business bestseller as he is a survey of early state formation.